Sensual scented body oil
The most sensual of body oils… Softens the skin deeply, which becomes as soft as velvet. Its magnificent fragrance leaves a sensual and refined trail. Directions for use: After shower or bath, spray Velvet Oil massaging the body.
The skin is perfectly nourished and hydrated, has an irresistible "velvet" touch and a sensual fragrance.
Rich in precious virgin oils: Argan, Pistachio, Jojoba, Avocado, Apricot, and natural vitamin E. Suitable for all skin types. Hypoallergenic fragrance. 99% of ingredients of natural and plant origin, without endocrine disruptors.
Made in France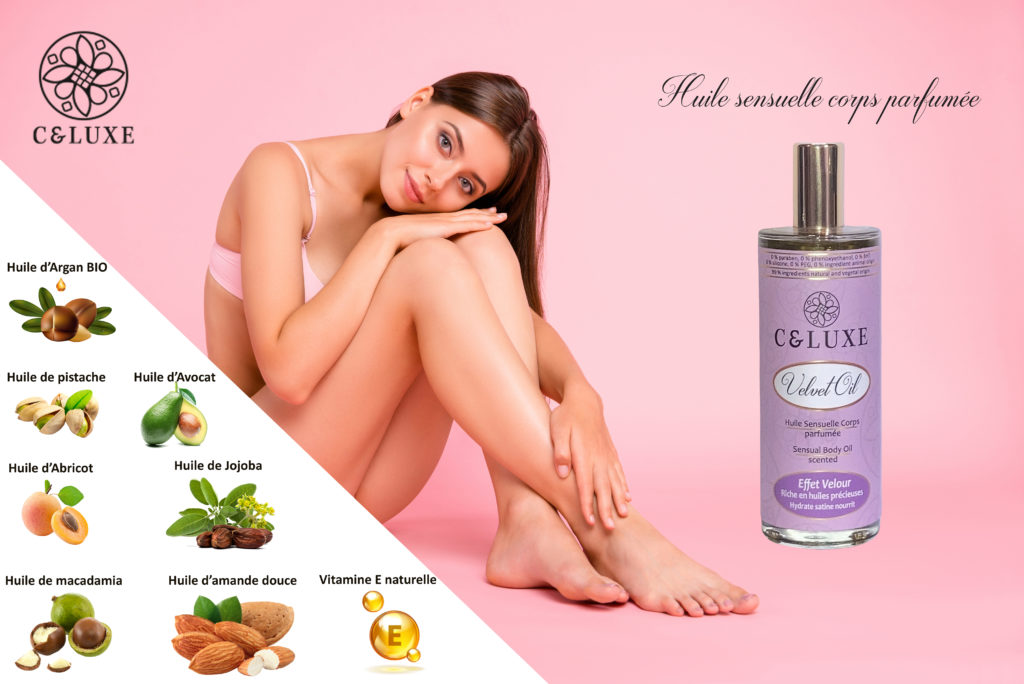 Buy